Through joint commissions, IAML co-sponsors with other international associations, notably the IMS (International Musicological Society), four major bibliographical series for music scholars and librarians ("the four Rs"). These are all produced by cooperation between national groups and an international centre responsible for collecting and coordinating national contributions. The series may be ordered from their respective publishers.
RISM
Répertoire international des sources musicales (RISM) / International Inventory of Musical Sources (email) is an international non-profit organization with the objective of locating and describing the sources of music worldwide.
Independent RISM working groups in different countries catalogue pre-1800 printed music and post-1600 music manuscripts, as well as libretti, treatises, and other sources. Their results are brought together by the RISM Zentralredaktion (Central Editorial Office) in Frankfurt am Main and prepared for publication. RISM publishes printed catalogues and a database of music manuscripts.
The IAML representatives to the Commission Mixte are Mathias Auclair, Paris (France); Richard Chesser, London (UK); Massimo Gentili-Tedeschi, Milan (Italy); Beatriz Magalhães Castro, Brasilia (Brazil); and Balázs Mikusi, Budapest (Hungary).
RISM has three series (see RISM's publications page for full details):
Serie A/I (Bärenreiter-Verlag, Kassel)
Serie A/II
Serie B (G. Henle Verlag, München)
Serie C (Bärenreiter-Verlag, Kassel)
Special volumes:
For further information, please contact either the publishers or the RISM Zentralredaktion for a brochure.
RILM
Répertoire international de Littérature Musicale (RILM) publishes a comprehensive bibliography of writings about music serving the global music research community. RILM Abstracts of Music Literature includes more than 850,000 records in 171 languages from 174 countries. It covers over 700 journals comprehensively, and 10,000 selectively, as well as books, dissertations, reviews, conference proceedings, e-publications, and all other document types. The bibliography increases on average by about 50,000 records per year, and the database is updated monthly. RILM's International Center is housed at the CUNY Graduate Center in New York City.
www.rilm.org
RIdIM

Association Répertoire international d'iconographie musicale (RIdIM) (email) documents visual materials relating to music, dance, theatre and opera. RIdIM publishes catalogues, studies, a newsletter, and sponsors the scholarly yearbook, Imago musicae (published with LIM – Libreria Musicale Italiana). The international office of Association RIdIM is located at Badergasse 9, 8001 Zurich, Switzerland.
The current liaison officer of IAML to the Council of Association RIdIM is: Federica Riva (Florence).
RIPM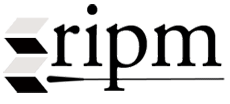 Répertoire international de la presse musicale (RIPM) / Retrospective Index to Music Periodicals (1800-1950) (email) is the most recent of the four "repertories". Since 1987, it has produced approximately ten volumes per year offering access to a significant portion of the nineteenth- and early twentieth century musical press. The Répertoire international de la presse musicale series is published in print, on the internet, and on CD-ROM by the National Information Services Corporation (NISC), and on the internet by EBSCO, NISC and OCLC. The editorial headquarters for RIPM (The RIPM International Center) is affiliated with the University of Maryland at College Park and is located in Baltimore, Maryland. In the summer of 2006 RIPM will celebrate the publication of its two hundredth volume, a database containing 500,000+ annotated records, and the birth of the RIPM Online Archive of Music Periodicals.