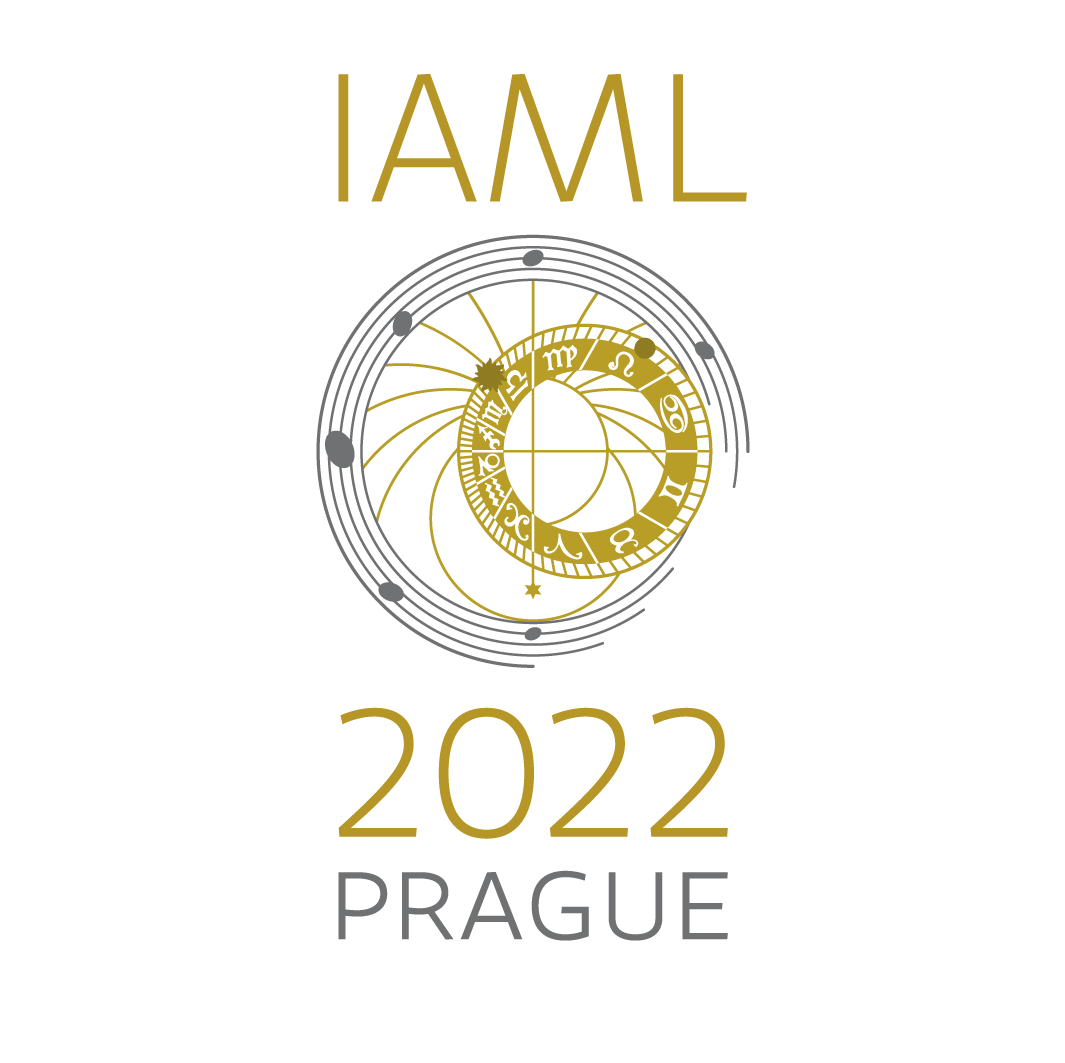 The International Association of Music Libraries, Archives and Documentation Centres (IAML) is pleased to announce the call for papers and posters for the IAML Congress to be held at the Municipal Library of Prague and the National Library of the Czech Republic, Prague (25-30 July 2021).
Paper and poster proposals are invited on subjects related to music in libraries, archives and documentation centres, including (but not limited to): the impact of Covid-19, music bibliography, cataloguing and classification, music encoding, MIR, digital humanities, copyright, professional training, user and public engagement, musicological research, special collections, performance ephemera, and digital resources, as well as presentations of a more general nature addressing issues of professional concern to the music library community.  Proposals that seek to encourage discussion and audience interaction are especially welcome.
We strongly encourage applicants for the cancelled 2020 Congress to resubmit their proposals.
Paper presentations usually occupy a 30-minute timeframe and should not exceed 20-25 minutes in duration to allow time for questions and discussion.
Paper proposals should be submitted via the online form at: http://www.iaml.info/call-for-papers.
Posters will convey the subject using a combination of graphics and narrative text attached to a presentation panel, and presenters may also distribute relevant handouts.
Poster proposals should be submitted via the online form at: http://www.iaml.info/call-for-posters.
The deadline for submission of proposals is Sunday 31 January 2021 (midnight UTC).
Applicants will be notified of the results of the selection process by Monday 1 March 2021.
The Congress is open to anyone with an interest in the field, regardless of IAML membership status. 
Proposals may be submitted in any of IAML's official languages: English, French, or German.