In honor of International Archives Day, Jon Bagüés has written an announcement concerning ERESBIL-Basque Archives of Music: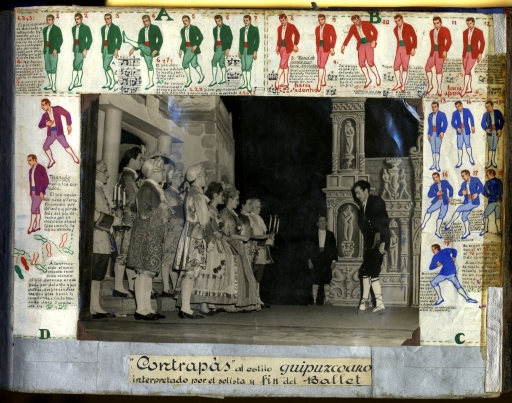 Shortly after its coming into being in 1974, the Basque Music Archive (ERESBIL) began collecting Basque composers' fonds preserved by their families. The first of the fonds, concerning Norberto Almandoz and received in 1977, arrived on the express request of being kept as a single physical unit. This peculiarity, which at that time was an unusual practice among libraries, initiates a trend that, later on, turns into a standard, being the starting point of the creation of one of the main sections of ERESBIL, the archive's fonds section.
ERESBIL has achieved in collecting 180 fonds to date, belonging to musical personalities, families, institutions or collections. Other artificial fonds have been added to the section, concerning documents that the archive itself has decided to organize on the basis of a particular documentary type (which is the case of the fonds containing librettos or plot summaries, for instance) or those that are being regularly received  about an specific subject (post-conciliar sacred music or music competitions).
Since 2016, ERESBIL has been working in the preparation of a guide to these fonds and collections available online, which can be consulted in Spanish and Basque. In this moment, information related to 171 of these fonds is available.
The data for each of the fonds offered on the website is as follows:
-A summary about the personality/institution and the contents of the fonds
-Fonds-level descriptive catalog card
-The inventory (there are 137 inventories available)
-Links to particular websites created by ERESBIL (Luis de Aramburu, Jesús Guridi, José Antonio Arana-Martija, Francisco Escudero, Sara Soto or José Mª Usandizaga)
The access to this information can be made through three kinds of lists: Alphabetical guide / Types of fonds / Subject classification.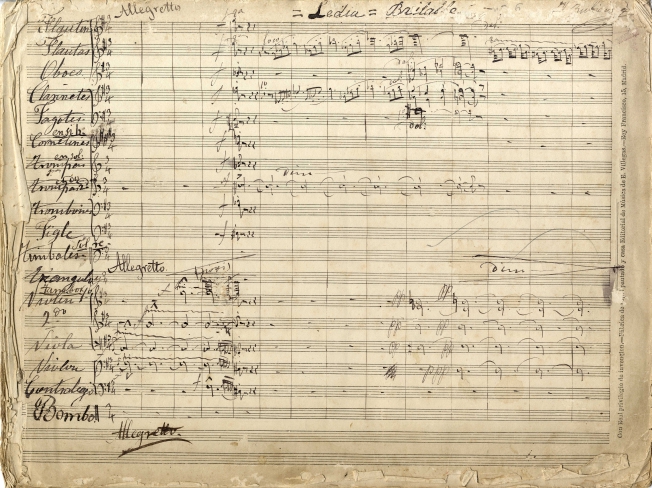 The types of fonds have been gathered in four large groups, divided, in turn, into several subgroups:
-Personal fonds (110 fonds): Composers / Performers / Critics / Musicologist / Managers and Pedagogues.
-Institutional fonds (26): Choirs / Groups-Associations-Projects / Festivals / Religious archives.
-Collections (28): Individuals / Institutions / Families / Dance collections / Radio stations sound archives
-Family fonds (7).
Furthermore, several keywords related to individuals, places and subjects have been added. In the case of individuals, only those of whom the archive has original documents are included. Concerning to the subjects, the keywords have been organized into five groups: Genres-Academic disciplines / Musical instruments-Ensembles / Entities in charge of disseminating musical creation / Radio sound archives.
The fonds of composers can be highlighted here, such as those of Valentín Zubiaurre (1837-1914), César Figuerido (1876-1956), Beltrán Pagola (1878-1959), José Olaizola (1883-1969), Jesús Guridi (1886-1961), José Mª Usandizaga (1887-1915), Norberto Almandoz (1893-1970), Jesús Arámbarri (1902-1960), Luis de Aramburu (1905-1999), Rodrigo A. de Santiago (1907-1985), Francisco Escudero (1912-2002) and Mª Luisa Ozaita (1937-2017).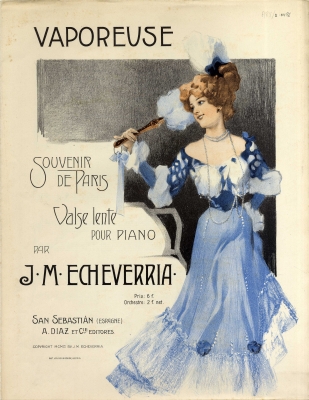 The fonds not only reflect the activity developed by the individual or institution that gives the name, but also they reflect the social context in which they lived. Obviously, the Basque localities are better represented, but there are also fonds partly connected to cities such as A Coruña, Barcelona, Castro-Urdiales, Madrid, Seville and Toledo, as well as Bogotá (Colombia), Buenos Aires (Argentina), Caracas (Venezuela), Montevideo (Uruguay) and Tacuarembó (Uruguay).
All the information available on: http://www.eresbil.com/sites/fondos/es/