The 2019 elections for President and four Vice-Presidents are being carried out from 15 May to 14 June 2019.
The ballots for the IAML Board elections 2019 have been sent out by the Electoral Reform Services and those who are entitled to vote should have received an e-mail. Everyone who has paid the membership fee for 2019 on time is entitled to vote. If for some reason you have not received the e-mail, please first check your spam folder; if you still have not received the e-mail, and you know that you are entitled to vote, please contact the Secretary General.
Results of the elections will be announced by the end of June 2019.
Candidates for the 2019 presidential and vice-presidential elections
President
Joseph Hafner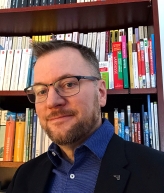 Joseph Hafner
Associate Dean, Collection Services, McGill University Library (Montréal, Québec, Canada)
Work History
McGill University Library:
Associate Dean, Collection Services (2012-present)
Associate Director, Collection Services (2007–2012) 
Coordinator, Lending and Access Services, Humanities and Social Sciences Library (2005–2007)  
Music Cataloguing Librarian, Library Technical Services (2004–2005)
Indianapolis-Marion County Public Library:
Manager, Database Management & Cataloguing (2001–2004)
Manager, Partnership Development (1999–2001)
Cooperative Projects Liaison (1998–1999)
Cataloguing Librarian (1989–1998)
 Education
Master of Library Science, Indiana University (1989) 
Bachelor of Music, Butler University (1987)
 For a link to a brief online CV: https://www.mcgill.ca/library/librarians/joseph-hafner
 
Personal Statement
After being an active member of IAML for seventeen years, it is an honour to be a candidate President of IAML. Both IAML and all of you hold a special place in my career as librarian and as a musician. Soon I will complete a second term on the Board as a Vice-President, which has been great working together with the other Board Members during this time. In 2012, I was one of the Co-Chairs for the IAML Congress in Montréal. I have been active with the IAML Cataloguing Commission, including serving as the Chair for two terms. Currently I am Chairing the IAML Publications Committee.
Throughout my career, I held positions and have been active with various music library organizations, including the Music Library Association, the Midwest Chapter of MLA, the Canadian Association of Music Libraries, the Quebec Chapter of CAML and MOUG (Music OCLC Users Group). I have held offices on various committees, including a Board Member of CAML.
In IFLA where I was active for a decade, I served as the Secretary for a term, and then two terms as the Chair of the Acquisitions and Collection Development Committee. Currently I am serving on the HathiTrust Program Steering Committee where I liaise with the Metadata Policy, Strategy, Use and Sharing Advisory Group.
At McGill University, I am the Associate Dean for an amazing team in Collection Services who do collection development, cataloguing and metadata, receiving and processing, interlibrary loans and work with all of our formats, rare materials, archival and art collections at the Library. I also play violoncello in the L'ensemble sinfonia de Montréal.
We have recently been through a period of change and renewal in IAML as we work together building a better organization for the future. We have a strong foundation of activities and projects, but we should also continue finding ways to be dynamic and interesting to attract new members and to keep our existing members engaged. For example at our congresses we should try to do more streaming of programs, try unconference events and have funds available to bring new people to our meetings. Together we can continue to support each other as members, learn and develop, have fun and share special moments together, inspire new members to join us, produce scholarship, reach out to the community and advocate for music libraries and librarianship.
Pia Shekhter
Librarian, Academy of Music and Drama, Gothenburg University (Sweden)
Pia Shekhter
Curriculum Vitae
Education:
Musicology; Literary Studies, Stockholm University, 1981-1984
Diploma from the Swedish School of Library and Information Science in Borås, 1987                                                                                                        
Employment:
Employed at the Academy of Music and Drama, Gothenburg University, 1986-present

Further education:
Alongside work, the following university courses were completed:
Automated library systems, Electronic media, Electronic publishing in theory and practice, Internet, Information Retrieval, Music editing, Music psychology, Music and libraries, Administrative technique, Information technique, University pedagogy, Writing an essay : the librarian's role and responsibility
IAML experience
Secretary General, 2010-2018
Chair of Libraries in Music Teaching Institutions Branch, 2008-2010
Secretary of Libraries in Music Teaching Institutions Branch, 2006-2008
Member of three Committees: Advocacy, Membership and Outreach, 2018-present
Member of the Organizing Committee for the 2006 Conference in Gothenburg, 2004-2006
Swedish IAML Branch experience
Chair of the Swedish IAML Branch, 2007-2009 and 2018-present
Secretary of the Swedish IAML Branch, 1997-2007
Other accomplishments
Gave short presentations about the importance of libraries in music academies at several conferences with the Association Européenne des Conservatoires, Académies de Musique et Musikhochschulen (AEC). My main achievement was the establishment of a Memorandum of Understanding between IAML and AEC.
Represented IAML at several conferences with the International Music Council and the European Music Council, at which I established valuable contacts.
Arranged several training courses for Swedish/Nordic music librarians with invited guest teachers from the IAML national branches in Denmark, Norway, the UK & Ireland, Germany and the Unites States.
Initiated a network with colleagues working at the conservatoires within the Association of Nordic Music Academies (ANMA). Organized the first conference, which took place in Gothenburg in 2002.
Made several study visits to music libraries abroad thanks to funding from different sources. In addition to many short visits, I have spent a week respectively at music conservatoires in Tromsø (Norway); Aarhus and Copenhagen (Denmark); the Royal College of Music in London; the Hochschule für Musik Franz Liszt in Weimar and the Hochschule für Musik und Theater München.
Instructor at the Swedish School of Library and Information Science (course: Printed Music).
Personal statement
My eight years as Secretary General coincided with the period during which we worked hard on re-structuring and modernizing the Association. As Secretary General I have been closely involved in all these matters and feel that I have gained a wealth of experience that could be very useful for IAML, not least in the continuing work on IAML's strategy. To date, that work has been necessarily inward facing. If elected I would focus on advocacy, networking and the visibility of the Association and music librarianship and preservation generally – all outwardfacing matters of vital importance that are central to IAML's stated aims.
One of the great strengths of IAML is that it embraces all kinds of libraries, archives and documentation centres – from large research libraries to small public libraries. I am very proud of IAML's prestigious R-projects and our excellent reputation within the international research community, as well as of the many achievements by our National Branches on the local level. I firmly believe in a successful future for IAML, thanks to the expertise and commitment of its members in IAML's spirit of friendly and supportive co-operation.
Vice-Presidents
Sabina Benelli
Sabina Benelli
Teatro alla Scala, Milan (Italy)
Curriculum Vitae
After conclusion of my studies in violin and music pedagogy, I graduated at the School of archival, paleographic and diplomatic studies at the State Archives of Milan.
Since 1999, I have worked in the staff of the orchestra music library at Teatro alla Scala, Milan, taking care of the printed music collections and of the audiovisual and sound archive. In 2004, the printed music collections of the music library joined the Italian National Net of libraries SBN, and the audiovisual and sound archive adopted useful improvements in the electronic catalogue. The library and the archive are not open to the public, but I am glad to ensure a reference service to external users; of course, the continuous cooperation with IAML is a precious help to update professional skills and to enlarge visibility of the library.
IAML member since 2002, I am regularly attending international IAML conferences to benefit from shared experiences, improving at the same time my linguistic skills in French, English and German. I served as secretary of the Broadcasting and Orchestra Libraries Section from 2008 to 2014, and I have currently the privilege to chair the same Section until 2020.
Since 2016, I am member of the Working Group of experts for the redaction of cataloguing rules for non-published music resources instituted by the Italian Central National Bibliographic Agency (ICCU)
During my free time, I enjoy playing violin in an amateurs' ensemble of chamber music.
Personal Statement
My approach to the care of music collections developed almost exclusively in a context normally considered apart from the traditional community of libraries and archives: the main objective of music performance corporations, in fact, resides usually in production of performances, while relative libraries and archives represent a sort of "collateral effect". Nevertheless, my professional training during these 20 years led me to considerably benefit from a context like IAML, open to all aspects of music heritage, and to learn that also performance archives have value to share. I would be honored to bring my contribution to the concurrence of a plurality of points of view inside the association.
Jürgen Diet
Deputy Head, Music Department, Bavarian State Library, Munich (Germany)
Relevant Experience
Jürgen Diet is the deputy head of the music department in the Bavarian State Library in Munich. He holds a Diploma degree from the University of Karlsruhe in Industrial Engineering and a Master degree in Computer Science from the University of Toronto. Before joining the Bavarian State Library in 2005 he worked for Siemens as a software engineer for 13 years. On the national level, Jürgen has been the president of the German IAML-branch from 2012 until 2018. Since 2013 he is the co-editor of "Forum Musikbibliothek", the journal of the German IAML-branch. In 2017 he has been elected as a board member of the German Music Council ("Deutscher Musikrat"). On the international level, Jürgen was the secretary of the IAML-section on "training and service" from 2008 until 2014 and is currently the chair of the ad hoc committee on IAML archives. Since 2004 he is a lecturer at the Media University in Stuttgart and teaches the courses "Digital Music Libraries" and "Digital Music Archiving" in the Master program "Library and Information Management". He is a member of RISM International and a member of the program committee of the yearly conference "Digital Libraries for Musicology". His extended CV including his publications can be found at http://bsb.bayern/cvdiet. Jürgen is married to his wonderful wife Violetta who extended and enriched his family considerably by bringing in her two daughters and her grandson. In his spare time, he likes to play cello in an amateur symphony orchestra and in several chamber music groups.
Personal Statement
Since my transition to the world of music libraries 16 years ago I have been closely connected with IAML. I have participated in the German IAML conferences since 2003 and in the international IAML congresses since 2008 and would like to contribute to continue the successful  work of the current IAML board. The highlight within the IAML year is certainly the IAML congress each summer. If I will be elected, then I would like to help to include exciting talks, panel discussions, poster presentations, and working meetings in the IAML congresses and to extend the congresses by suitable new event formats. Furthermore, I want to strengthen the communication amongst the IAML community also in the period between the congresses. There are already many possibilities for this communication, e.g. the IAML website, the social media channels, the IAML publications, and the IAML sections. Both my employer and my family support my candidacy for IAML vice president.
Stefan Engl
Librarian, Music Department of the Austrian National Library (Vienna), President of the Austrian IAML Branch
After doing an MA in musicology at the University of Vienna, I joined the music department of the Austrian National Library in 2004. There, I am mostly working on information retrieval and cataloguing of personal legacies; previous projects included library training and digitalization. Since 2019 I am the head of the "Institut für Österreichische Musikdokumentation," where I am responsible for concert planning and handling.
Since 2011 I attended every IAML congress, and in 2013 I was the main coordinator of the congress in Vienna. I served on the board of the Austrian IAML branch from 2005-2015 as secretary; I have been its president since May 2015. Since 2017 I am the chair of the bibliography section.
Personal Statement
Since my first IAML congress in Dublin in 2011, I was impressed by the friendliness and approachability with which I was received in this fine circle of music librarians. I made many new friends from all over the world, and there was a lot of fruitful information exchange and many a pleasant personal meeting in the time between the congresses. If elected, I'd want to actively and passionately work at furthering this unique network of a colorful IAML family.

Jane Gottlieb
Vice President, Library and Information Resources, The Juilliard School (New York, USA)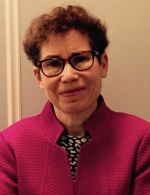 Jane Gottlieb
Jane Gottlieb is Vice President for Library and Information Resources at The Juilliard School, where she is responsible for the management and oversight of the library, archives, and special collections, including the extraordinary Juilliard Manuscript Collection. She has worked at Juilliard since 1986, and also serves as Director of the School's C.V. Starr Doctoral program, and instructor for the graduate "Music Reference and Research" class. Her book, Music Library and Research Skills (2nd ed., Oxford University Press) received the Vincent H. Duckles Award from the Music Library Association in 2018. 
Ms. Gottlieb served as President of the Music Library Association from 1995 to 1997 and was awarded the MLA Citation in 2015 in recognition of her significant contributions to the profession. She has presented numerous conference papers and published widely in professional journals, including serving as Editor-in-Chief of MLA's journal Notes from 2010 to 2015. She has also served as a member of the American Musicological Society (AMS) Council, and as Chair of the AMS/MLA US-RILM Governing Board.
She is currently a IAML Vice President, and is also a member of the RISM Commission Mixte. She was co-chair for the 2015 IAML conference in New York City, and had previously served as an officer of the Libraries in Music Teaching Institutions Branch, and president of the IAML-US branch.
It has been an honor to serve as a IAML Vice President for the last three years, especially after the recent IAML re-structuring. I look forward to IAML's further endeavors in the area of strategic planning, particularly in terms of our outreach and visibility in the wider world of music librarianship and scholarship.  
Jan (Janneka) Guise
Janneka Guise
Head, Music Library, University of Toronto (Canada)
Relevant Experience
Since 1999 I have worked in academic libraries, including the past 12 years in music libraries.  I spent 10 years as the head of the Eckhardt-Gramatté Music Library (University of Manitoba, Canada), and in 2017 it was my privilege to assume the position of Head of University of Toronto Music Library, the largest music research collection in Canada.  
I have been a IAML member since 2007, and attended IAML congresses in Dublin (2011), Montreal (2012), and Leipzig (2018).  I was pleased to sit on two of the IAML ad-hoc committees on the restructuring of the organization (2012 and 2013).  I served on the Board of the Canadian Branch (CAML) from 2007-2011 as Membership Secretary, from 2011-2014 as President Elect, President, and Past President, and have been the Nominations Chair since 2015.  It was my great pleasure to serve as CAML president the year Canada welcomed the world to the IAML 2012 congress in Montreal.
Throughout my career I have had a strong commitment to professional service.  Having lived and worked in many regions of North America, I have found service opportunities extremely helpful in getting to know the professional landscape, expanding my network, and finding collaborators. 
Outside of music librarianship, I have served on committees of both the American Library Association and the Canadian Library Association.  I have recently been elected Treasurer of the Ontario Library Association, a large provincial association with 5,000 members and an annual budget of CAD 3 million. 
I have served as a Senator at the University of Manitoba, and upon joining the University of Toronto I was elected to represent the Libraries on the Academic Board (that institution's combined Senate and Board of Governors).  These opportunities have developed my understanding of university governance and strategic direction, thus enabling me to advocate more strongly for the role of the music library within the larger organizational structure.
While my first language is English, I am functionally bilingual in French, and (since Leipzig 2018) I have been studying German.  I will continue to seek opportunities to hone my professional language skills.
Personal Statement
In my 20 years' experience in small, medium, and large academic environments I have developed a deep understanding of academic and Board governance.  I have strengths in coalition building and networking, and I enjoy putting great people together to accomplish big things.  I also want to give back to the profession after all the opportunities I have had.  My aims while in office will be to:
make the governance, publications, and work of IAML as transparent and inclusive as possible in order to attract new members and retain existing members
support national branches in the creation of values and advocacy statements as budgets tighten and administrators threaten closures
continue my lifelong journey in music librarianship: serve in whatever role best suits the IAML Board in order to further my understanding of IAML's many projects, learn from colleagues around the world in order to strengthen services at my own institution, and share local practice with our global network
Anna Pensaert
Head, Music Collections, Cambridge University Library Music Department and the Pendlebury Library of Music (United Kingdom)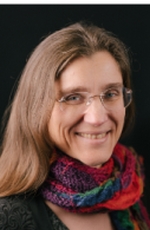 Anna Pensaert
After studying for an MA degree in musicology at Leuven University and the Technische Universität Berlin, I obtained a postgraduate qualification in Information and library science at Antwerp University. These degrees became the foundation for my career as a music information professional, first in Belgium at CeBeDeM and as Librarian at the Royal Flemish Conservatoire (1997), and later in the United Kingdom as Pendlebury Librarian at Cambridge University Music Faculty (2004) and Head of Music Collections at Cambridge University Library Music Department and the Pendlebury Library of Music (2010-).  
Providing the best possible music library services to all users has always been my priority. Professional activities, from curatorial to management, teaching and outreach, are undertaken in order to support music teaching, music research and music performance. Both in Antwerp and Cambridge have I served in musical organisations and committees focussed on promoting music performance and musical heritage. 
My involvement in IAML has been quite diverse. On an international level I first contributed as reviews editor (Europe) for Fontes (2004-2011). Currently I serve as Chair of the Advocacy Committee (2016-) and Chair of the Section for Service and training (2017-). I also take part in the Membership Committee (2014-). Within the IAML (UK&Irl) Branch I have been a member of the Executive committee as Newsletter/blog Editor (2010-2015) and have been a member of the Documentation committee since 2014.   
Personal statement 
From the start of my career as music librarian in Belgium I have been fortunate to be able to attend IAML congresses and become part of this all-important professional network. It is through IAML that I gained the courage to further my career abroad and it has increased my awareness of how working together and looking beyond borders adds crucial value to what we do and what we stand for. Through advocacy and professionalism IAML can achieve a great deal. I'm honoured to have been nominated for the vice-presidential elections. It would be a privilege to have the opportunity to contribute to IAML as a Board member and work further towards widening inclusivity and enhancing communication.   
Rupert Ridgewell
Rupert Ridgewell
Curator of Printed Music, British Library (London, United Kingdom)
After studying for a PhD in music at Royal Holloway, University of London, I joined the music department of the British Library in 2000.  At the Library, I am a member of a small curatorial team responsible for the preservation, documentation and exploitation of the national collection of printed and manuscript music.
I have been privileged to take an active role in IAML, serving as Vice President and Programme Officer (2016-19), Assistant Editor of Fontes artis musicae (since 2013), and previously Chair of the Bibliography Commission (2011-16) and Chair of the Working Group on Access to Performance Ephemera (2005-11). I edited a special issue of Fontes on the subject of National Libraries in 2011 (issue 58/3).
For the UK and Ireland branch of IAML, I have served as Editor of the branch journal, Brio (2005-2010), and Chair of the Documentation Committee (2010-17), as well as a member of the Executive Committee since 2002.  I also manage the Concert Programmes Database (www.concertprogrammes.org.uk), an online descriptive catalogue of the concert programme holdings of major libraries and archives throughout the UK and Ireland.  In 2017 I was appointed as a Trustee of the RISM (UK) Trust.
I am active as a researcher and writer, with interests in music bibliography, Mozart, and the music publishing trade in eighteenth-century Vienna.  In 2010, I was awarded the Richard S. Hill Award by the Music Library Association for a book chapter on the Artaria publishing firm in the 1780s.
Personal Statement
Having been active in IAML from the beginning of my library career, I strongly believe in the value of belonging to an organisation that promotes professional collaboration and networking in support of members and institutions worldwide. 
I have much enjoyed taking on the role of IAML Programme Officer over the past three years, working with many colleagues (including Section and Committee Chairs, the 'R' projects, local organisers, and speakers) in the complex process of assembling the programme for the annual Congress.  If re-elected I would be very interested to continue in this role and would seek to ensure that the programme reflects the wide-ranging interests of members from all institutional backgrounds, as well as highlighting current professional issues (notably digital initiatives, advocacy, and access to music resources).
In my current term as Vice President I have also been involved with the final stages of restructuring the organisation, notably in compiling Terms of Reference for the IAML Sections, and in helping to delineate strategic intentions.  This should help to provide a renewed focus for the work of IAML in the coming years.  I would especially like us to explore ways to work more closely with user groups and other related bodies (such as IASA, IAMIC and the IMS) and strengthen our links with and between national branches, notably the newly established branches in Asia and South America.  It is also vital that we continue to advocate strongly for our profession and for the services we provide in the face of financial pressures in many countries.