This post is by Michelle van Duijn and originally appeared on the Europeana blog. It is reprinted here with kind permission.
Imagine looking at original handwritten manuscripts of a piece of music and then listening to different interpretations of it before reading a biography of the composer. On the Europeana Music Channel, you can.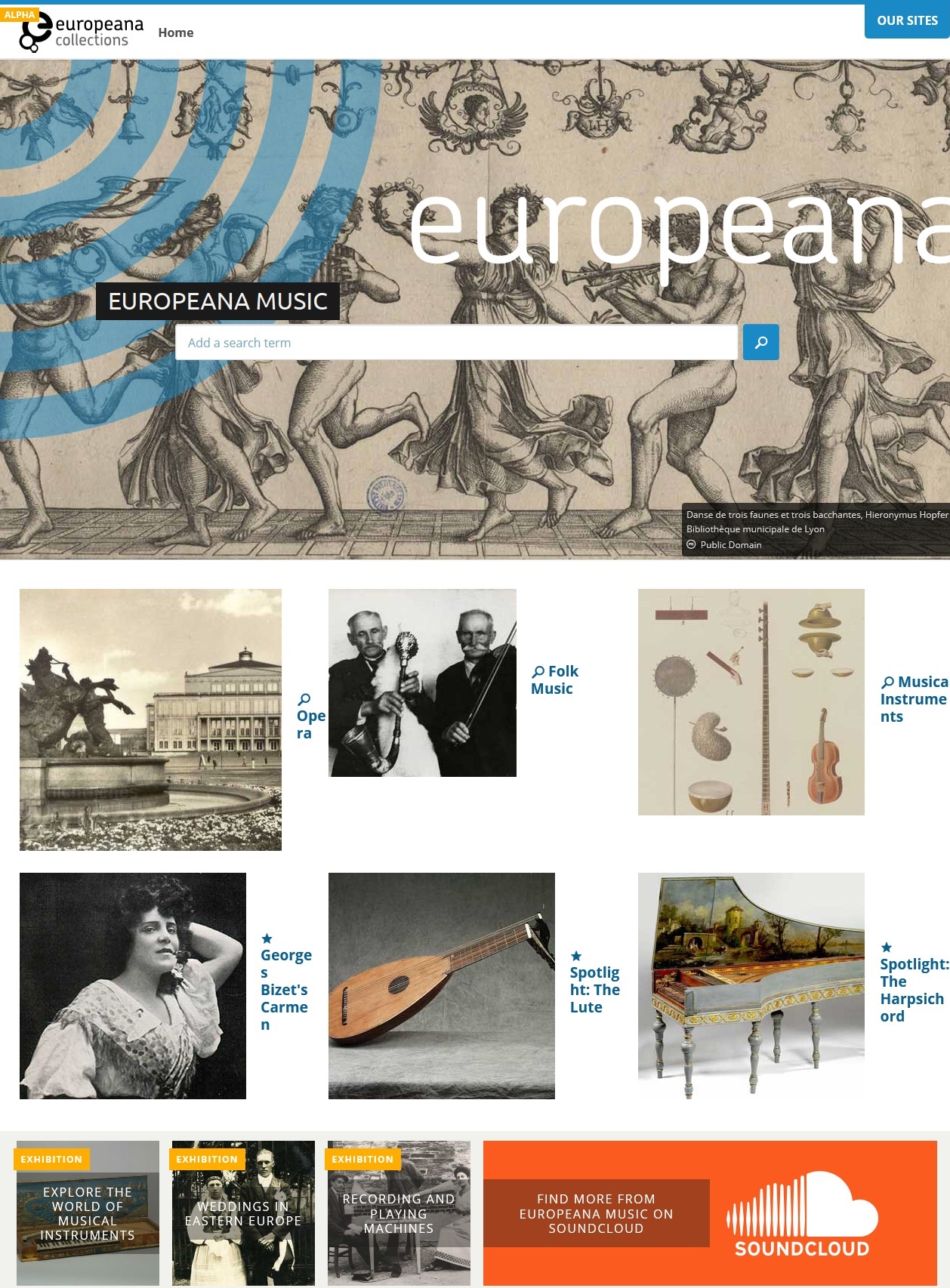 We are excited to announce that the new channel, made together with the Europeana Sounds project, is now in its test phase, and available to users to try out and share their feedback. From August 2015 to January 2016 we want to gather responses both about what's in the channel, and about the user interface too. What can we develop and improve before the channel's full launch in 2016?
The Music Channel is one of several new channels themed around popular subjects which will bring together different objects, texts and images from collections across Europe. They are part of our wider work to improve our main portal, helping give visitors a richer, more curated journey through Europe's cultural heritage.
We hope you enjoy exploring the new Europeana Music Channel. If you're a music lover and want to tell us about your experience using the site, we'd be grateful to hear your thoughts as we shape the final version of the channel.