Our next Congress Diary comes to us from Maristella Feustle, Music Special Collections Librarian at University of North Texas, Denton, Texas, USA.
The formal program for a conference is only part of the story. The other crucial pieces are the setting in which it takes place, and the people one gets to spend a week with. This year's IAML/IMS conference was my first, and it excelled in all three areas. Music library conferences are always a bit like a family reunion, whether on the chapter, national, or international level, and I'm willing to bet we have more fun, and come away more personally and professionally energized, than many disciplines' major gatherings.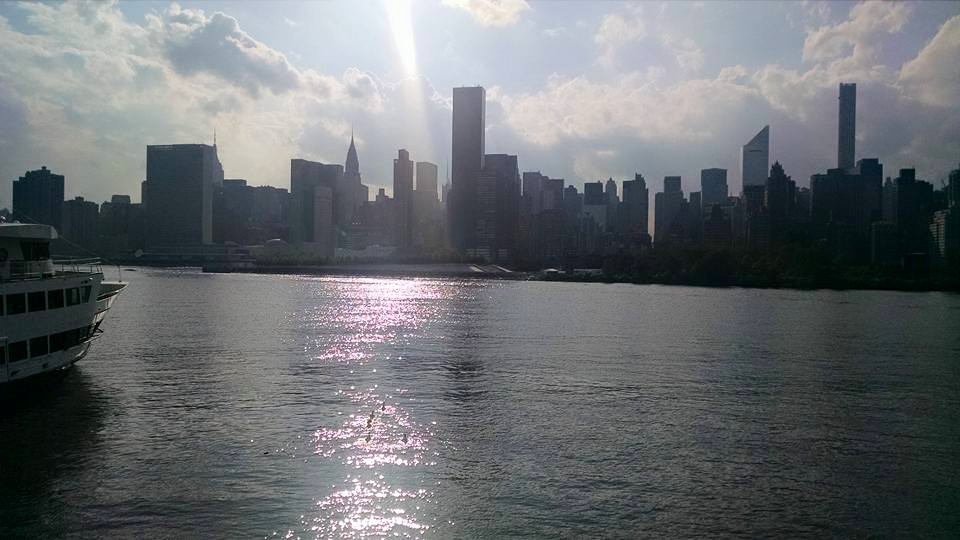 Our interests and concerns are strikingly similar across geographical locations, and the cross-pollination of ideas from far-flung places that happens during the
conference benefits the entire profession. I was especially interested in the Music Encoding Initiative and other sessions concerning digital humanities and archival issues, and I had the privilege of presenting my own research on a wider understanding of jazz reception history based on digitized historical newspapers.
Did I enjoy New York? Oh, yes, I enjoyed New York. The Circle Line boat tour was especially impressive, and I also enjoyed wandering around Manhattan on foot, and chasing a few proverbial research rabbits of my own. As I explained to my mother, you know how most cities have those few blocks of downtown that are really cool? That's all of Manhattan.
Back on the subject of the conference, how many professional organizations can say they have a big band? Surely not many. Playing in the MLA Big Band is always a highlight of MLA meetings. Getting to play with the band in the gorgeous setting of the Friday night banquet at Water's Edge was an unforgettable experience, and a perfect end to a week that went by all too quickly.
And technically, we can all now say we made it to Juilliard (and Broadway!).