The eleventh congress diary sharing an aspect of the 2018 IAML Congress in Leipzig is by Mária Benyovszky (MTA BTK Zenetudományi Intézet).
Első alkalommal vettem részt IAML konferencián, Lipcsében 2018. július 22-27 között, ami nagy élmény volt számomra. A világ minden tájáról érkezett zenei könyvtáros kollégák előadásai az országukban, városukban folyó legjelentősebb zenei könyvtáros projekteket, együttműködéseket mutatták be. Kiemelném a Wagner leszármazott amerikai Hannah Jo Smith és Anita Breckbill színes előadását, valamint Alam Dergal Rautenberg és Carolin Hauck Bach digital együttműködésről tartott tudományos bemutatóját.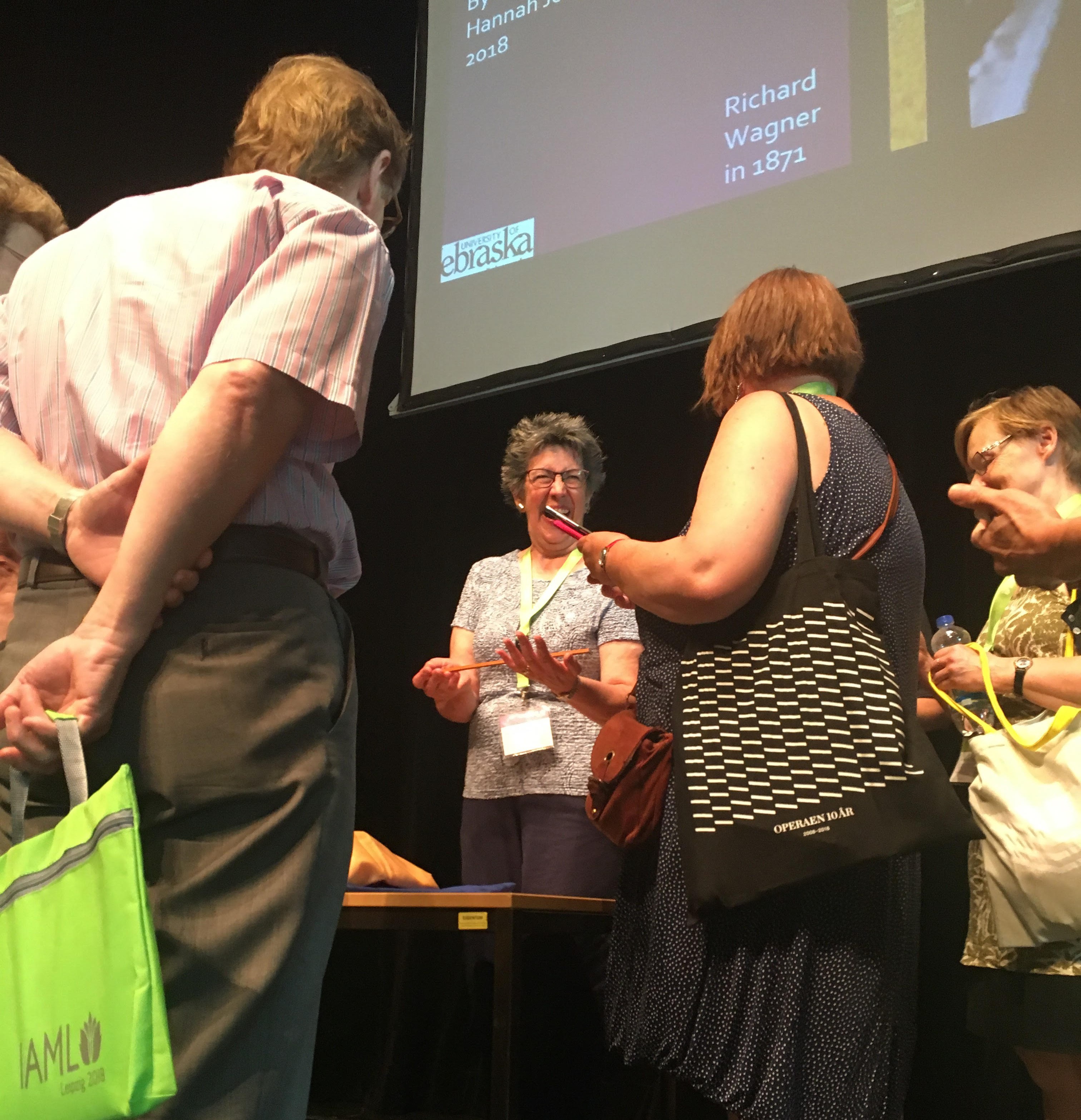 Hannah Jo Smith
Különösen érdekes volt számomra a lipcsei és a német zeneműkiadók bemutatkozása, amely a teljes konferencia ideje alatt megtekinthető volt a Zeneművészeti Főiskola termeiben.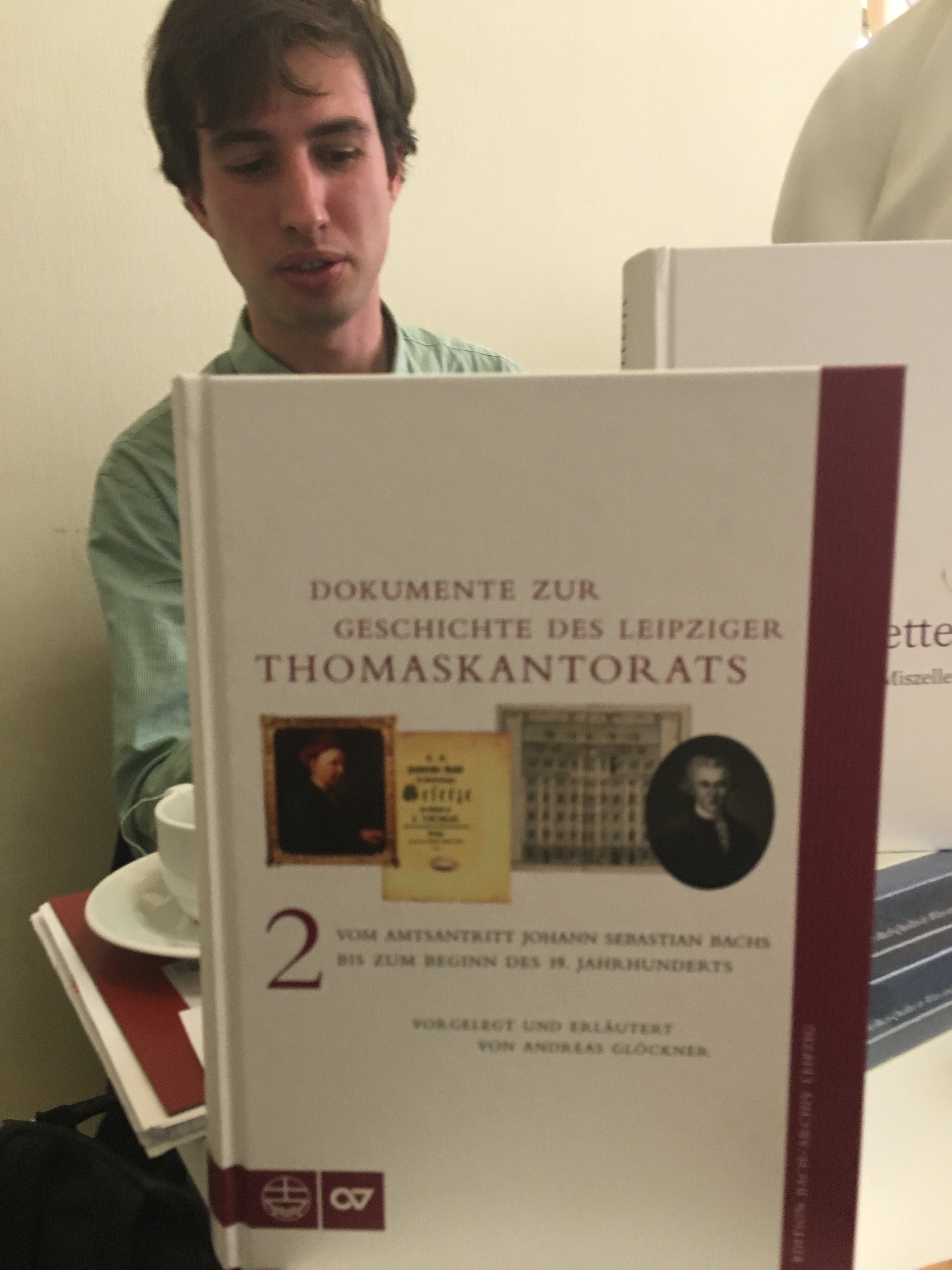 Bach-Archiv Leipzig Evangelische Verlagsanstalt GmbH, 2018
Megismerhettük a helyi nagy könyvtárak gyűjteményét és betekinthettünk az egyetemi könyvtári életbe. Különböző helyszíneken három gyönyörű koncertet hallgathattunk meg szászországi kórusokkal. (Koncert: Catholic Church Music from the Dresden Court Sächsisches Vocalensemble, Batzdorfer Hofkapelle, Dir.: Matthias Jung)
Paulinum Main Hall, University Church St. Pauli
Külön ajándék volt számomra a buszos és gyalogos városnézés idegenvezetővel, mert így nem csak a belvárost ismerhettem meg.
Lipcse Bach városa, ezért nagy élmény volt a Bach Archív, a Nikolaikirche és a Thomaskirche is, ahol végighallgathattam a Johann Sebastian Bach halálának 268. évfordulója tiszteletére összeállított koncert főpróbáját.
Összefoglalásként elmondhatom, hogy nagyon sok újat, hasznosat tanultam szakmailag, szép volt a záró ülés.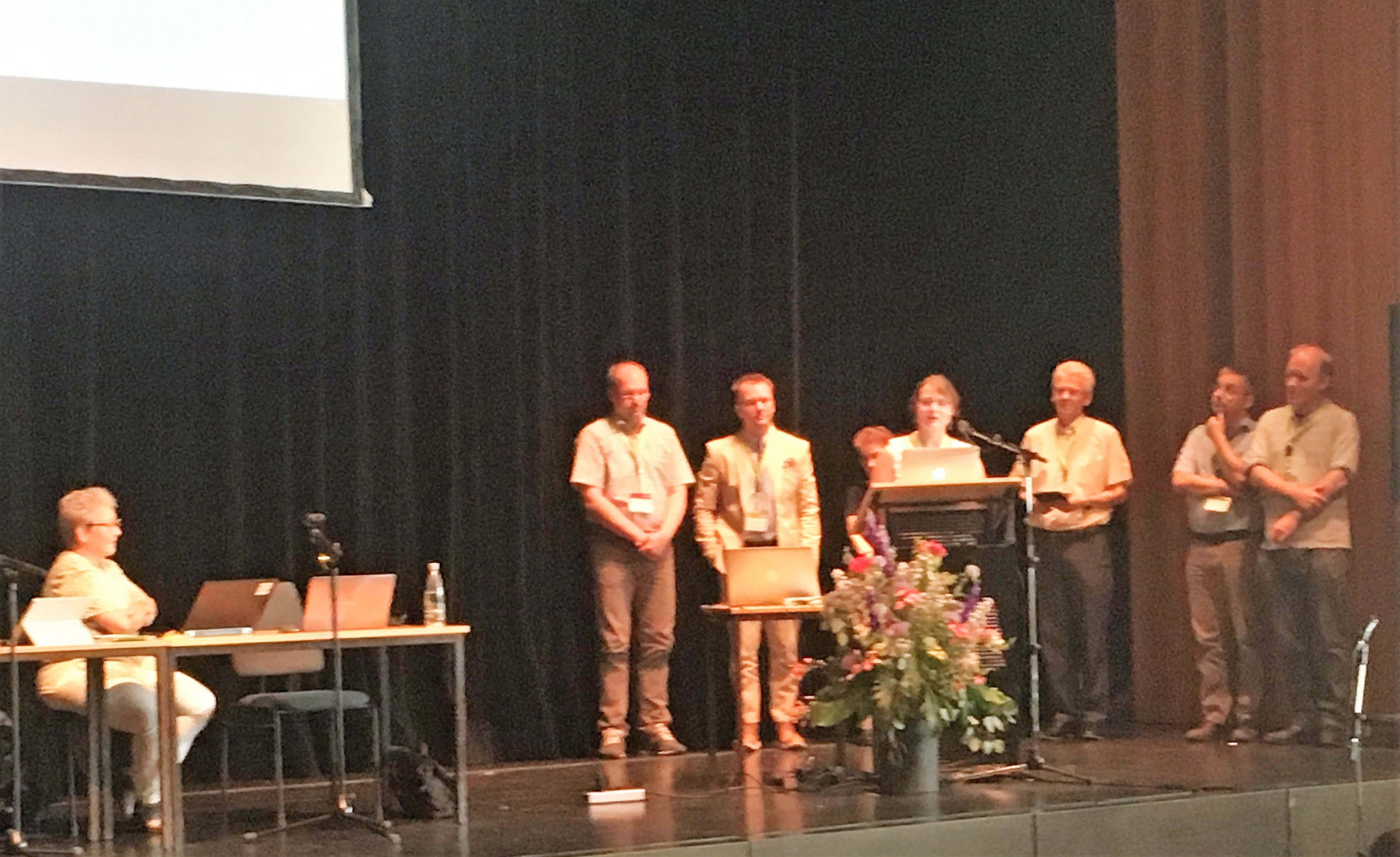 Közgyűlés II és Záróülés (General Assembly II and Closing Session)
Jó volt együtt lenni a világ számos országából érkezett kollégával, és várom a 2019-es krakkói konferenciát.
Csanda Mária, Gulyásné Somogyi Klára, Benyovszky Mária aus Ungarn