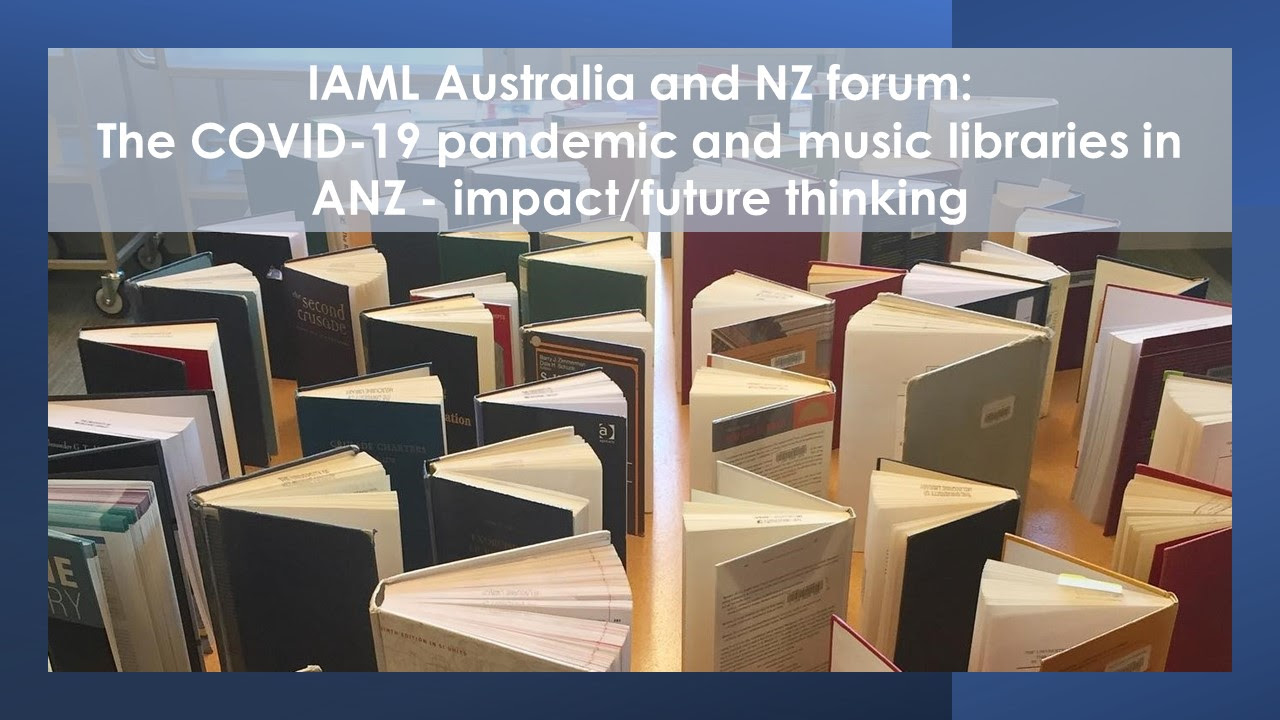 Event: The COVID-19 pandemic and music libraries – impact and future thinking.
When: Tuesday 8 December 2020
Starting time: 10AM W.A.; 12.00PM QLD; 12.30PM S.A.; 1PM VIC/NSW/TAS; 3PM NZ
Where: Zoom.
Cost: Free! Register now.
IAML Australia and IAML New Zealand are pleased to offer those working in music libraries in all sectors, an opportunity to meet, learn and discuss about how our libraries have managed the Covid-19 Pandemic, and how they will manage into the future. What's 2020 been like for your library? And what might 2021 look like? Hear colleagues from both sides of the Tasman, share their experiences, and how these will inform future services and collections. There will be an opportunity to meet virtually and discuss your experiences and contribute to a shared space for future. 
The forum will take the form of 2 x 1 hour sessions with a 15 minute break in between and social interaction to follow. The first hour will be devoted to speakers/lightning talks, followed by a Zoom free break. Session 2 will focus on advocacy, with special guest speaker, Anna Penseart, Head of Music Collections, Cambridge University. Anna will speak around IAML Advocacy during the pandemic and how it is impacting as we move towards a COVID-normal. At the conclusion of the forum, you are invited to our stay for some social time, BYO refreshments! We're looking forward to seeing you soon.