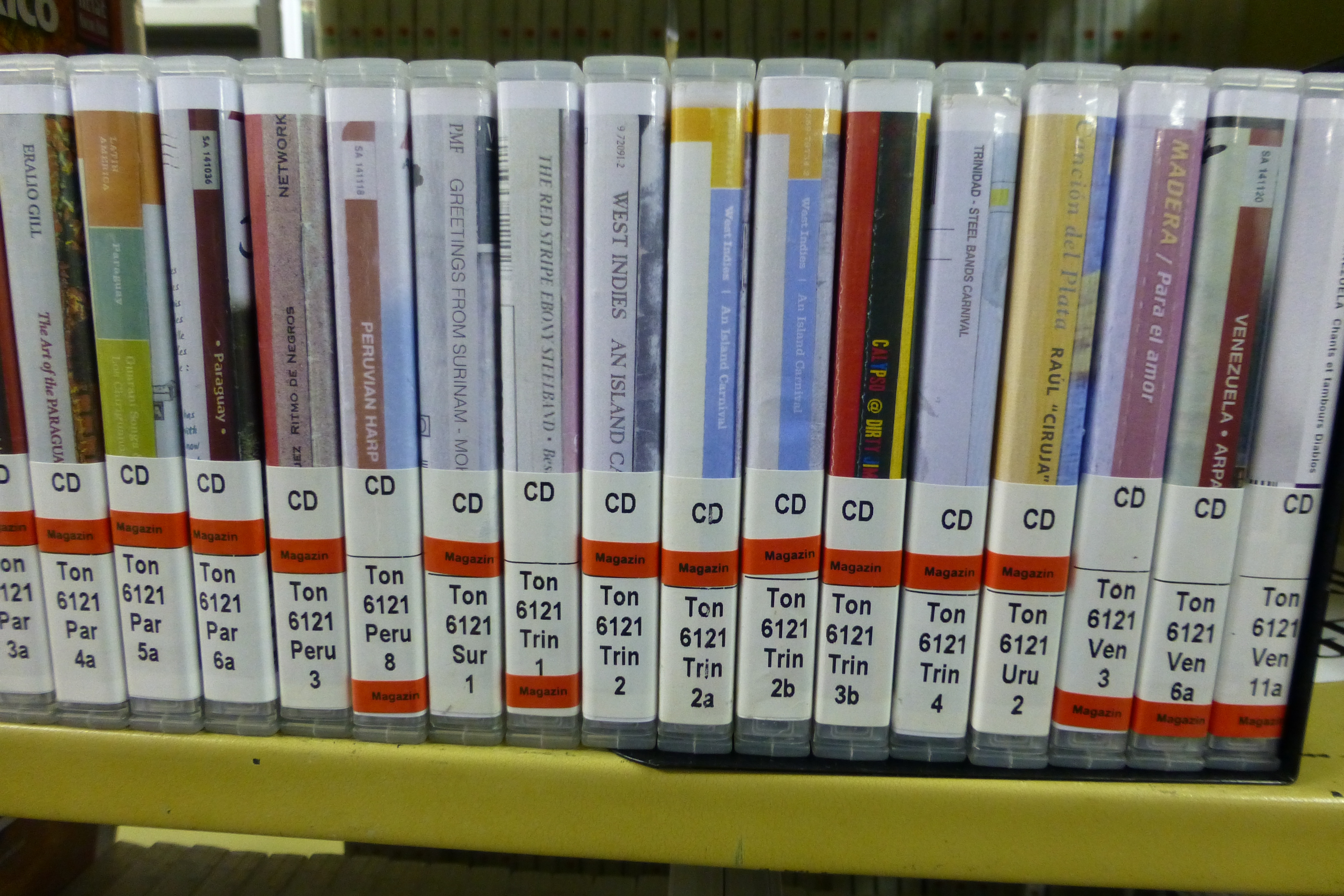 CDs at the Amerika-Gedenkbibliothek, Berlin, by Manfred Ullrich
IAML membership is open to any person or institution interested in the work of the Association.
To join, contact:
The present international membership dues for 2017 are 42 Euro (individual) and 70 Euro (institutional). The 2017 General Assembly will determine the membership dues for 2018 and later at the IAML congress in Riga. The national branches determine their own dues.
Members receive Fontes artis musicae, announcements of meetings, often a national journal or newsletter and have the right to vote in elections.
A complete list of members is available for sale through the treasurer; please contact the IAML Treasurer to have prices, conditions and payment methods.