INTERNATIONAL ASSOCIATION OF MUSIC LIBRARIES, ARCHIVES AND DOCUMENTATION CENTRES (IAML)
ASSOCIATION INTERNATIONALE DES BIBLIOTHEQUES, ARCHIVES ET CENTRES DE DOCUMENTATION MUSICAUX (AIBM)
INTERNATIONALE VEREINIGUNG DER MUSIKBIBLIOTHEKEN, MUSIKARCHIVE UND MUSIKDOKUMENTATIONSZENTREN (IVMB)
IAML ELECTRONIC NEWSLETTER
ISSUE NO. 8 DECEMBER 2002
Merry Christmas and a happy New Year!
Joyeux Noël et Bonne Année!
Fröhliche Weihnachten und ein glückliches Neues Jahr!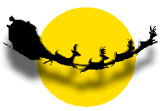 GOOD NEWS FROM ITALY!

Dear Colleagues, dear Friends, With pleasure I inform you that since Monday, 2 December, the library of the Conservatorio San Pietro a Majella of Naples is open. The project, which I told you about in Wellington, was begun in July 2000. The two floors of the library have been completely restored. The first floor, the "historical" one is now exactly as it was in 1826; also pictures (200 musicians portraits), 80 historical music instruments and original bookcases have been restored; the second floor, the "academic, multimedial" one, is new.For one year we worked with all books out of the library, placed anywhere in the Conservatorio.

In spite of the uncomfortable situation, two young music librarians of the last generation, Mauro Amato and Tiziana Grande have worked hard with very good results. They began to put order in the absolute chaos created during the last fifty years in the collections of the library. With 35 music cataloguers, all manuscripts and printed music described in the Gasperini's catalogue have been catalogued in SBN and sent back to the old bookcases with the original codes. More than 20.000 manuscripts, 10.000 units of printed music, 9.000 librettos, 8.000 books have been described in SBN, and 5.500 letters have been catalogued. Digitalization of 1.200.000 pages of manuscripts, almost all autographs, produced 3.800 CD-Rom. Since January all became to come back in the Library and the two librarians went on with 5 cataloguers. They still need perhaps three years to finish putting the library in order, but they wanted all the same make its patrimony available. So the library will be opened from Monday to Thursday from 9,30 to 13,30. In spite of the the importance of the library, the project did not solve the staff problems, our historical problem, and at the moment we have no expectations that they will be solved soon. To work, Italian music librarians must fight, sometimes they work miracles. Naples is a proof, and I hope you can all test it.

Email contact at the Conservatory is catalogatori1@libero.it, and the librarians to contact are Dott. Francesco Melisi, Dott. Tiziana Grande, and Dott. Mauro Amato.

Best greetings

Agostina Zecca Laterza Biblioteca del Conservatorio di Milano via Conservatorio, 12 20122 Milano

Massimo Gentili-Tedeschi Ufficio Ricerca Fondi Musicali via Conservatorio, 12 20122 Milano
---
...AND GOOD NEWS FROM AUSTRIA TOO!
Foundation of Austrian IAML branch.
At a meeting on Dec 3 the following libraries were represented (in some cases by several persons): Archiv der Gesellschaft der Musikfreunde in Wien, Arnold Schönberg-Center, Da-Ponte-Institut für Librettologie, Institut für Österreichische Musikdokumentation, Internationale Franz-Schmidt-Gesellschaft, Archiv, Internationale Gustav-Mahler-Gesellschaft, Internationale Stiftung Mozarteum Salzburg, Konservatorium der Stadt Wien, Bibliothek, Music Information Center Austria (MICA), Österreichische Akademie der Wissenschaften, Phonogrammarchiv, Österreichische Mediathek, Österreichische Nationalbibliothek, Musiksammlung, Stadtbibliothek Linz, Universität für Musik Graz, Bibliothek, Universität für Musik Wien, Bibliothek, Universität Mozarteum Salzburg, Bibliothek, Wiener Städtische Büchereien. They all agreed in the establishment of an Austrian IAML branch! We are continuing to work on this project. Thank you for your warm words of welcome.
[Here is the President's message of welcome]
Dear Thomas, Here is a brief message that you can read to the members of the Austrian branch, if it seems appropriate: It gave me tremendous pleasure to hear of the impending foundation of an Austrian branch of the International Association of Music Libraries, Archives and Documentation Centres. Because of Austria's central position in the world of music and the extraordinarily rich holdings of its libraries and archives, I know that IAML will benefit enormously from your participation and that our members in other countries will eagerly look forward to closer collaboration and communication with their Austrian colleagues. The entire IAML board joins me in extending the warmest of welcomes to our newest branch and offering you all good wishes for success in your endeavors. Many thanks, Thomas, for all have done to make this happen. All the best, John
---
---
---
Please send contributions and comments to the IAML Secretary General, alison_hall@carleton.ca or to any Board member. I would like to take this opportunity to express my thanks to the Carleton University Librarian, for allowing me to put the newsletter on our Library server, and to my colleagues in the Carleton University Library Systems Department and to the IAML Webmaster, Massimo Gentili-Tedeschi, for their web assistance!
Alison Hall, IAML Secretary General
Editor, IAML Electronic Newsletter
Return to IAML Newsletter Home Page