INTERNATIONAL ASSOCIATION OF MUSIC LIBRARIES, ARCHIVES AND DOCUMENTATION CENTRES (IAML)
ASSOCIATION INTERNATIONALE DES BIBLIOTHEQUES, ARCHIVES ET CENTRES DE DOCUMENTATION MUSICAUX (AIBM)
INTERNATIONALE VEREINIGUNG DER MUSIKBIBLIOTHEKEN, MUSIKARCHIVE UND MUSIKDOKUMENTATIONSZENTREN (IVMB)
IAML ELECTRONIC NEWSLETTER
ISSUE NO. 5 DECEMBER 2001
Merry Christmas and a happy New Year!
Joyeux Noël et Bonne Année!
Fröhliche Weihnachten und ein glückliches Neues Jahr!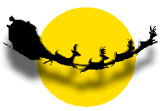 ---
ANDRÉ JURRES
From Harald Heckmann, our Honorary President
Our friend André Jurres died on December 8 2001 in Nice.
His wife's address is: Theresa Jurres, Daniel De Langestraat 2, NL 1070 WB Amsterdam, The Netherlands.
---
IMOGEN FELLINGER
Yesterday (December 11) we received the sad news, that Dr. Imogen Fellinger has died last week. As you all know, she was the last direct member of the famous family Fellinger, friends to Johannes Brahms. Also most of the photos we know from Brahms were taken by her great-grandmother Maria Fellinger. Imogen Fellinger published many studies about Brahms and his music and was busy with a volume for our project. We miss her and will keep her in mind. Dr. Salome Reiser, Johannes Brahms Gesamtausgabe, Forschungsstelle: Musikwissenschaftliches Institut der Universität Kiel reiser@email.uni-kiel.de
---
STILL WANTED - NEW SECRETARY GENERAL!
NOTE: Closing date for applications is January 15 2002
---
---
Laura Dankner will be starting a one-year leave of absence from Loyola and will be taking early retirement as of January 2003.Her title then will be Associate Professor Emerita. Her future plans include teaching music part-time at the University level and continued involvement in all-things Music Librarianesque. Laura Dankner/ Associate Professor / Loyola University Music Library / Location: 2nd Floor / Communications-Music Complex / Loyola University Mail: Box 8, 6363 St. Charles Avenue, New Orleans, Louisiana,70118, USA Phone: (504) 865-2367 / Fax: (504) 837-7945 / E-mail:dankner@loyno.edu * * * * * * * * aka: Swamp Woman * * * * * * * *
---
Digital Sound and Music on the Web
The project at the Milton S. Eisenhower Library at Johns Hopkins University, Baltimore, Maryland, USA, to create searchable and playable digital formats for sheet music will be the subject of a joint session of the Commission on Service and Training and the Research Libraries Branch at the IAML meeting in Berkeley (Tuesday, 9:15). Since several articles on the project are available on the web, IAML Newsletter readers might like to peruse their contents in preparation for the meeting. The Commission's webpage http://www.sims.berkeley.edu/~mkduggan/iaml.html includes links to the following publications. G. Sayeed Choudhury, Director of the Digital Knowledge Center at the Library, and Tim DiLauro, Deputy Director and IAML's speaker in August, published a good introduction to the project to digitize the Lester S. Levy Collection of Sheet Music: "Strike up the Score: Deriving Searchable and Playable Digital Formats from Sheet Music," D-Lib Magazine, 7:2 (February 2001) http://www.dlib.org/dlib/february01/choudhury/02choudhury.html. Tim DiLauro is the first named author of an article on "Automated Name Authority Control and Enhanced Searching in the Levy Collection," D-Lib Magazine, 7:4 (April 2001) http://www.dlib.org/dlib/april01/dilauro/04dilauro.html. Both men contributed to a publication on managing the project: "Digital Workflow Management: The Lester S. Levy Digitized Collection of Sheet Music," First Monday 5:6 (June 2000)
http://www.firstmonday.dk/issues/issue5_6/choudhury/index.php
The goal of the project funded by NEH (National Endowment for the Humanities) was the creation of a suite of open-source processes, tools and interfaces. Commercial products are available that create digital sound (MIDI) files from digital images of music, and with the use of free players allow users to view the images and play MIDI files produced by Optical Music Recognition on the web. By using open-source instead of commercial software, the encoding of such digital music notation is available to allow searching of melodies, harmonies, and rhythms. The music notation software that is used by the project is GUIDO, and a website gives examples of its capability for notation and creation of MIDI http://www.informatik.tu-darmstadt.de/AFS/GUIDO/.
Mary Kay Duggan
Commission on Service and Training, IAML
University of California, Berkeley
---
ADDRESS BY KIFAH FAKHOURI UPON BEING ELECTED PRESIDENT OF THE INTERNATIONAL MUSIC COUNCIL
---
FONTES REVIEWS EDITOR WANTS REVIEWS
Leslie Troutman, Fontes Reviews Editor, would like to hear from those IAML members interested in writing book reviews for the journal. She currently has a number of recent titles awaiting review. If you would like information about this, please contact her at troutman@uiuc.edu. In your message include a sentence about your areas(s) of expertise and interest. She is particularly keen to hear from members outside North America and Great Britain (though members from those areas certainly will not be turned away!). On a related note: if you are aware of a recent publication in your country that should be known by the membership and therefore wold be a good candidate for a Fontes review, please contact Leslie.
Leslie Troutman email: troutman@uiuc.edu
Music User-Services Coordinator and Associate Professor of Library Administration, University of Illinois, Urbana-Champaign. Ph: +217 244-4071 Fx: +217-244-9097
---
Our Past-President, Pam Thompson, suggested that it would be both useful and interesting to list in the Newsletter the dates of forthcoming conferences that might be of interest to IAML members. These would include associations with which we are affiliated, those concerned with music librarianship, meetings of national branches, plus any other relevant meeting dates that members would like to send in. So. IAML members, please send me the dates of any conferences you think might be of interest to your colleagues. Who knows, someone might be passing through your country at the crucial time, and be delighted to look in at your annual meeting!
---
---
Please send contributions and comments to the IAML Secretary General, alison_hall@carleton.ca or to any Board member. I would like to take this opportunity to express my thanks to the Carleton University Librarian, for allowing me to put the newsletter on our Library server, and to my colleagues in the Carleton University Library Systems Department and to the IAML Webmaster, Massimo Gentili-Tedeschi, for their web assistance!
Alison Hall, IAML Secretary General
Editor, IAML Electronic Newsletter
Return to Newsletter Home Page