The following report has reached us from Pia Shekhter (Music and Drama Library, Gothenburg University Library):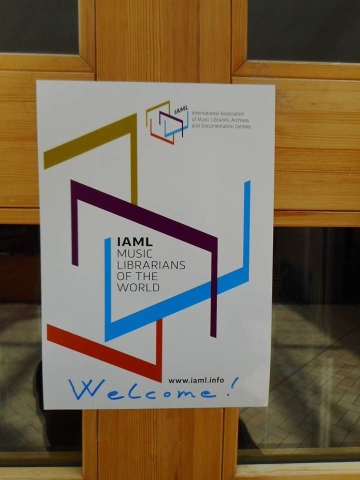 "Mark the Music" — a two-day course for librarians working with music in the Nordic countries was arranged by the Swedish IAML Branch (Svenska musikbiblioteksföreningen) in Gothenburg, 15-16 June 2017. The course took place at the Academy of Music and Drama and the Gothenburg University Library. Thirty-seven colleagues participated in the course with representatives from all Nordic countries. Thanks to the subsequent IAML Congress in Riga we could proudly offer high-profile speakers from our Association: Bonna Boettcher, Barbara Dobbs Mackenzie, Carolyn Dow, Ann Kunish, Judy Tsou, Tine Vind and Jennifer Ward. The programme of the course and brief biographies of the speakers can be found here. All presentations are also available on the website of the Swedish IAML Branch (Svenska musikbiblioteksföreningen).
The first day of the course focused on topics mostly related to research libraries and libraries in music teaching institutions: a workshop on Muscat – the new RISM programme for cataloguing musical sources, critical editions/editing music, issues in sound and video, preserving sound in the United States and music research databases. Jennifer also made a presentation on RISM for librarians (read her report of the course on the RISM website here) and Barbara presented new resources from RILM and gave an overview of IAML. There was ample time to discuss and share resources with one another after each presentation. The day finished with a buffet in the Music and Drama Library.
The second day was devoted to the future of music in public libraries: trends, innovations, perspectives, new tasks and promotional work. After three presentations, the participants of the course shared and learned during a group discussion. The day also consisted of a study visit to the Herbert Blomstedt Collection housed at the Gothenburg University Library and a guided tour of the Gothenburg Public Library.
I was very happy that so many colleagues were able to attend the course in Gothenburg, many of whom have never participated in an international IAML congress. I hope it convinced everybody of the value of belonging to the international association. Thanks to the new workspaces on the IAML website it is now easy for all IAML members to be actively involved in the work on an international level and be a part of a global network of colleagues and friends.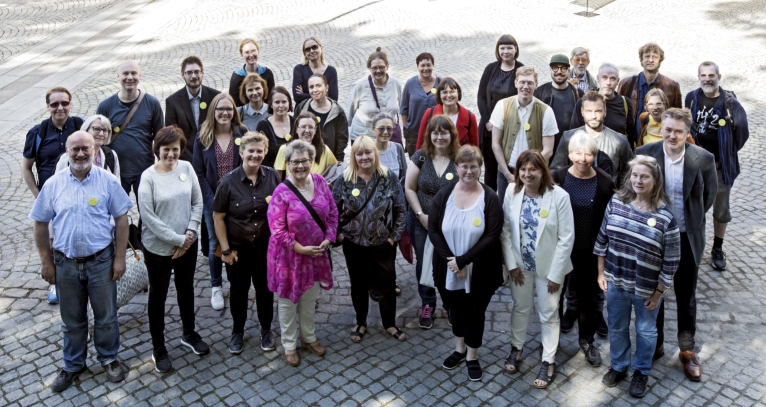 The man that hath no music in himself,
Nor is not moved with concord of sweet sounds,
Is fit for treasons, stratagems and spoils;
The motions of his spirit are dull as night
And his affections dark as Erebus:
Let no such man be trusted. Mark the music.
Shakespeare, The Merchant of Venice